Your year on one page
The simple calendar app that gives you a bird's-eye view of all your plans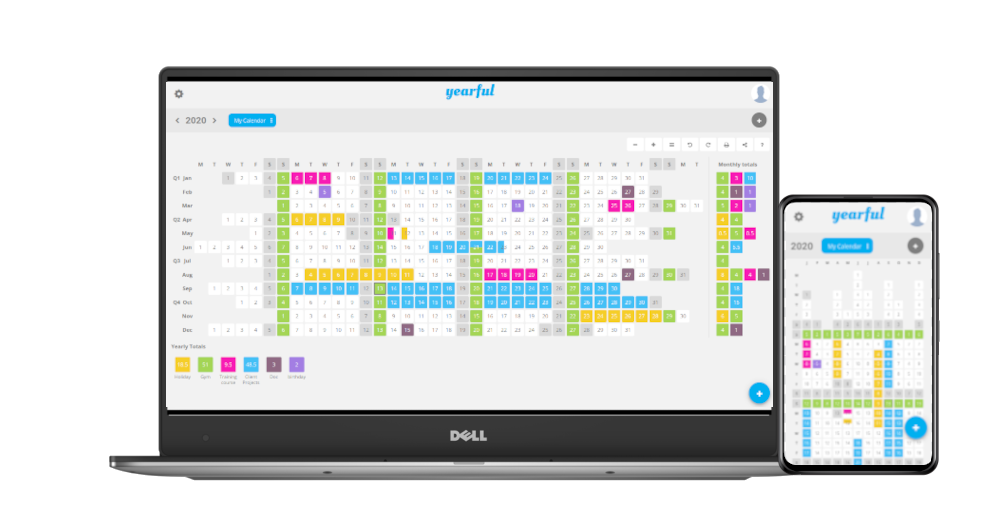 Why a whole year?
Keeping track of work schedules, family schedules, team rosters – these tend to be done month-to-month, or week-to-week, out of necessity. But then those nasty surprises crop up, and suddenly you're double booked, or you've run out of work, or, worse yet, your in-law's birthday was forgotten. Having the whole year on one page, in one view, stops the scrolling and gives you a full picture of where you need to be, and what you've been up to.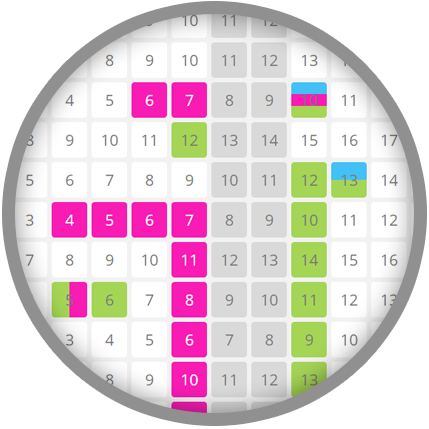 How it works
Yearful is a simple calendar app that makes high-level planning easy. Click on the calendar grid to select a date range, then assign a category. Add multiple categories to map out your plan for the year. Track recurring events, and colour-code them to stand out.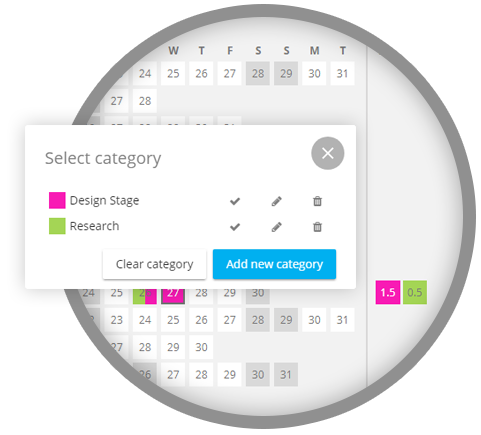 Plan for the future; visualise your past
Unlike other confusing project planning apps, year planners or calendar apps, Yearful requires no design skills, no degrees in coding, and no printer. It is here to do one thing, and do it well: get your year's plans and tasks on a single page, at a glance, in one go.
Try it now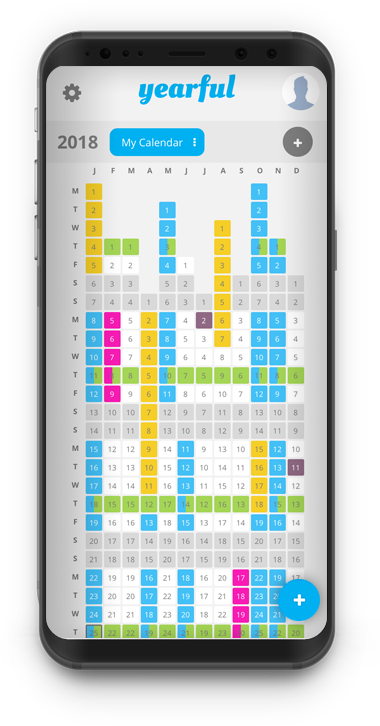 What does Yearful do?
Simple colour coding makes it easy to manage your time or your projects; tag your clients to assess billable hours, or your staff members to see gaps in the roster.
Multiple Categories
Multiple categories can be stacked onto any day, so you can overlap more than one event
Sharing
Share your calendar with colleagues, friends or family to make it easy to plan that get-together or meeting
Calendar Tabs
Add multiple calendar tabs to keep your year plans organised, or to track different multi-layered projects
National Holidays
Public holidays for UK, US, AUS, NZ, CAN, FR & DE are pre-loaded
Yearful for Freelancers

Keeping track of your work is tough when you're working in multiple places, sometimes at the same time. Yearful helps me easily see gaps in my schedule - both retrospective and upcoming - and calculate billable days without scrolling through scrappy notes in my calendar!

Yearful for Small Business

Previous trackers just gave us a week or a month; Yearful gives us the whole year's plans and our tasks on a single page, at a glance, in one go. Simple colour coding makes it easy to manage team time, see gaps in the roster or when the next delivery's due. It's transformed our team planning.

Yearful for Teams

Sure, it helps with resource planning, but we find Yearful is great for sharing our annual campaign plans, tracking start and finish dates, getting a view of when the next email is due. Yearful is about better planning and better visibility - not just for the month, but for the whole year.

Yearful for Families

Coordinating diaries for birthdays is hard enough without trying to figure out the next time you can take a holiday. What you really need is your whole year in front of you, with every known event marked on it, to make planning family a little bit easier. Yearful helps us to make the most of our time together.